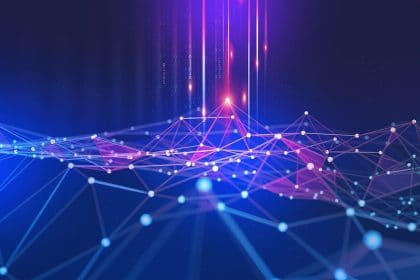 Edgecoinpay was designed after in-depth research into the end-user and the students' perspective for the ease of use of the current payment system in the education arena.
In a radical move that will change the infrastructure of the payment facility within the education payment system via blockchain technology forever.
A team managed by L.A Investment Ltd and supported by Mr. Chandra, who is the director & shareholder of Global Universities have announced alongside many more universities the launch of a new digital stable-coin (Edgecoin).
This is fundamentally the most important game-changing cryptocurrency in the market due to being the only educational stable-coin out there within the crypto space.
Luke Arliss&Armon Rabiee has launched the new cryptocurrency which is a stable-coin named Edgecoin. The founder, Luke Arliss, has described it as "a solution to the problems within the banking system of the prohibitive cost that is currently enforced on students".
"We have literally just scratched the surface, within blockchain technology which is well and truly become recognized as one of the most significant technologies of our time just as the internet was some 20 years ago. It will fundamentally change the world as we know it", – said Luke Arliss who has been a key figure in blockchain technology and in the cryptocurrency world for many years.
Edgecoin creates an open payment and decentralized system for educational payments, this was conceived some years ago following the discovery of the difficulties faced regarding education in the industry affecting not only students, parents but also universities, who continued to struggle to receive on-time payments.
Edgecoinpay was designed after in-depth research into the end-user and the students' perspective for the ease of use of the current payment system in the education arena.
These problems include high transaction fees and compliance data security and transactions that take forever.
To solve these issues, Edgecoin was designed to make transactions through a smart contract-driven payment system powered by the "Stella" blockchain. It is also designed to allow users to make transactions without restrictions and to process them in a safe and secure environment. It also has other problem-solving features like immediate processing of payments and complete control over funds.
Edgecoin is designed to work through a simple and friendly redemption mechanism, which works through an established exchange & redeem payment processor.
Edgecoin ensures that the compliance of funds that go through the app/exchange has a strict review on the users KYC and AML that is uploaded via the users this ensures complete security of any transaction within the Edgecoinpay system.
Explaining the importance of Edgecoin, co-founder, Armon Rabiee emphasized that "It will help ensure that even in uncertain times, users will earn more value for their money whilst staking Edgecoin as a stable coin on our app/wallet, which will automatically allow you to claim our Air-coin. Air-coin is a fluctuation token that will be listed on the DeFi market that allows users to collect significant returns on their staking of Edgecoin".
Both Luke Arliss & Armon Rabiee stated: "We need a token that could be fully functional, and compliance approved whilst supported by all legal financial licensing to benefit all echelons of the public such as universities and the crypto community at large. With all the technology over the past century the world has become a smaller place, in fact we see it as a global village, a world with no borders. We believe not anything should suppress the knowledge and the advancement of our fellow human beings".
They also stated: "Our goal was to create something that gave the greatest amount of benefit to our community members, to provide them with more value for their hard-earned money whilst having the opportunity to make money from AIRCOIN".
Utilising their time much more productively and most importantly to accomplish this in a 100% absolute secure way. We also wanted to provide a stress-free solution to the exciting and sometimes uncertain times that we live in. As our community grows, so will our ability to provide more resources and benefits for everyone involved and the global community at large of Edgecoin".
More on this article here